2020 Breeding Management Webinar Series
April 14, 16, 21, 23

note: pdf files open in new window/tab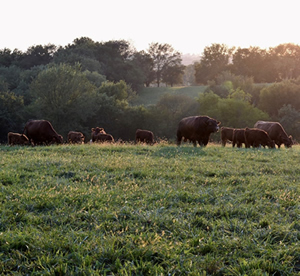 Is your cow herd ready for the 2021 calving season? The 60-day period prior to the breeding season sets the tone for the next calving season, and with a 365-day calving interval, there are approximately 80 days to ensure cows recover from calving and are ready to conceive again.
Research consistently shows calves born earlier are more profitable, and we at Iowa Beef Center are offering this webinar series to help producers optimize getting females bred earlier in the breeding season.
This four-part webinar series will address how best management practices can impact overall reproductive success, with each session focusing on a specific topic as part of the multipronged approach for producers.
All sessions are free, although you'll need to register for access. Each session begins at noon Central time and will conclude within an hour.
Register for one or all sessions here.
The series dates, topics and speakers follow. All sessions will be recorded and added here when available.
For questions or more information on this series, please contact beefcenter@iastate.edu.   
Need help choosing the right synchronization protocol to meet the goals and timeline of your operation this breeding season? Download the free Estrus Synch Planner, an excel-based program designed to aid producers in making the right management decisions and establishing a program calendar for synchronization protocols.
The Iowa Beef Center at Iowa State University was established in 1996 with the goal of supporting the growth and vitality of the state's beef cattle industry. It comprises faculty and staff from Iowa State University Extension and Outreach, College of Agriculture and Life Sciences and College of Veterinary Medicine, and works to develop and deliver the latest research-based information regarding the beef cattle industry. For more information about IBC, visit www.iowabeefcenter.org.