Eastern Iowa Hay Producers Association Sets Annual Meeting and Conference

note: pdf files open in new window/tab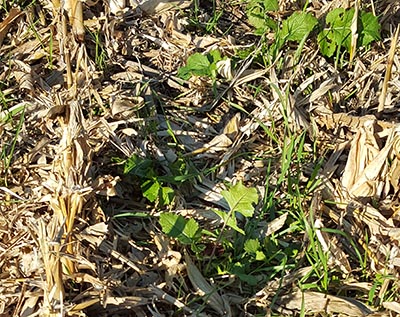 2/2/17
VINTON, Iowa -- Area hay and forage producers are invited to attend the 34th annual Eastern Iowa Hay Producers Association annual meeting and conference on Friday, March 10, at Buzzy's in Welton. Registration begins at 10 a.m. and the program will start at 10:30 a.m.
With a nod to today's tight margins in agriculture, this year's conference will focus on two unique methods to incorporate forage crops into grain crops. Dr. John Grabber from the U.S.  Dairy Forage Research Center will present information on the first method of interseeding alfalfa into corn to overcome the low first year yields of alfalfa. The second, incorporating a perennial cover crop which then has corn seeding into for a grain crop, will be presented by Iowa State agronomy professor Dr. Ken Moore who has been doing research on this method at the Northern Research and Demonstration farm at Kanawha.
Following lunch and a brief annual meeting to elect officers and directors, Iowa State Extension field agronomist Virgil Schmidt and Iowa State Extension beef program specialist Denise Schwab will provide regional updates. 
Fee for the conference is $30 and includes a membership to EIHPA and meal at the event. Tickets can be purchased at the door and no preregistration is required. Organizers have applied for certified crop advisor credits. This conference is sponsored by EIHPA, Iowa State Extension and Outreach, and the Iowa Beef Center.
EIHPA provides educational workshops and field days for forage producers in Jackson, Jones, Clinton, Cedar, Scott and Muscatine counties. However, forage producers from other counties are also welcome to participate. For more information contact Schwab at dschwab@iastate.edu or Kevin Brown by email at brownfarm10@gmail.com or phone at 563-872-4475.
-30-
The Iowa Beef Center at Iowa State University was established in 1996 with the goal of supporting the growth and vitality of the state's beef cattle industry. It comprises faculty and staff from Iowa State University Extension and Outreach, College of Agriculture and Life Sciences and College of Veterinary Medicine, and works to develop and deliver the latest research-based information regarding the beef cattle industry. For more information about IBC, visit www.iowabeefcenter.org.
Contact:
Denise Schwab, Iowa State University Extension beef program specialist, 319-721-9624, dschwab@iastate.edu