Sioux County Extension Office will host Webinar of First in Nation Farm Bill Hearing

note: pdf files open in new window/tab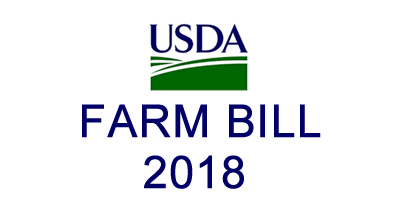 02/07/16
02/20/17 Update
The webinar will start at 2 p.m. Central Time.
ORANGE CITY, Iowa -- Two Iowa State University extension program specialists in northwest Iowa will host a live webinar of the first hearing in the country on the 2018 Farm Bill reauthorization later this month. Iowa State extension beef program specialist Beth Doran and extension dairy program specialist Fred Hall will host the Feb. 23 webinar in the basement meeting room of the Sioux County extension office, located at 400 Central Ave. NW, Suite 700 in Orange City.
There's no preregistration and seating will be on a first-come, first-seated basis. The time of the hearing will be announced as soon as it is released.
Republican Sen. Pat Roberts of Kansas announced that the hearing will be held on the Kansas State University campus in Manhattan. Roberts, who also is chairman of the U.S. Senate Committee on Agriculture, Nutrition, and Forestry, said the hearing will feature testimony from a variety of specifically invited agricultural producers. He said lawmakers need clear direction from producers on what is working and what is not working in farm country.
For more information on the hearing webinar, contact the Sioux County extension and outreach office at 712-737-4230.
-30-
The Iowa Beef Center at Iowa State University was established in 1996 with the goal of supporting the growth and vitality of the state's beef cattle industry. It comprises faculty and staff from Iowa State University Extension and Outreach, College of Agriculture and Life Sciences and College of Veterinary Medicine, and works to develop and deliver the latest research-based information regarding the beef cattle industry. For more information about IBC, visit www.iowabeefcenter.org.
Contact:
Beth Doran, ISU Extension and Outreach beef program specialist, 712-737-4230, doranb@iastate.edu