New Iowa Beef Center Fact Sheet Provides Guidance for Grazing Contracts

note: pdf files open in new window/tab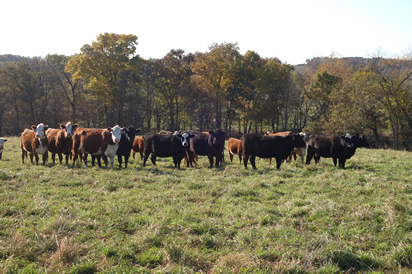 4/11/17
AMES, Iowa -- The lack of a futures market for forages can make it difficult for land owners and beef producers to establish a fair-market value, particularly for standing forages. Establishing that value, however, can make the difference between profit and loss for a beef operation in a given year. That's why Iowa State University specialists Patrick Gunn and Joe Sellers created a new fact sheet, Pasture and Grazing Arrangements for Beef Cattle, for those who use pasture and grazing rentals in their operations.
"This new resource provides an overview of four common types of arrangements along with suggestions on how to structure agreements for the benefit of both parties," Gunn said.
The two-page fact sheet includes information on establishing pasture rental price for each of the four types, and links to online resources from ISU Extension's Ag Decision Maker and Iowa Beef Center. It's available as a free pdf download through the ISU Extension and Outreach store website.
-30-
The Iowa Beef Center at Iowa State University was established in 1996 with the goal of supporting the growth and vitality of the state's beef cattle industry. It comprises faculty and staff from Iowa State University Extension and Outreach, College of Agriculture and Life Sciences and College of Veterinary Medicine, and works to develop and deliver the latest research-based information regarding the beef cattle industry. For more information about IBC, visit www.iowabeefcenter.org.
Contact:
Patrick Gunn, ISU Extension and Outreach cow-calf specialist, 515-294-3020, pgunn@iastate.edu

Writer:
Sherry Hoyer, Iowa Beef Center, 515-294-4496, shoyer@iastate.edu