Two Sessions Remain in Southern Iowa Greenhorn Grazing Workshop Series

note: pdf files open in new window/tab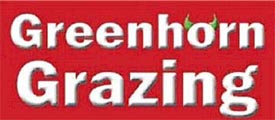 9/8/17
WINTERSET, Iowa -- Just two sessions remain in this year's Greenhorn Grazing series in southern Iowa, and organizer Joe Sellers said people who want to attend are encouraged to register soon for accurate meal count. Cost is $20 per session, payable at the door. Sessions are set for Tuesday, Sept. 26 and Tuesday, Nov. 14. Both sessions begin at 4 p.m. at the Madison County Extension Office, located at 117 N. John Wayne Drive in Winterset, and include a pasture walk at a local farm.
"The September 26 session offers attendees one of the final opportunities to hear from ISU professor and sheep specialist Dan Morrical as he is retiring the end of this month," Sellers said. "And the Madison County Sheep Producers are helping sponsor this workshop by providing the evening meal."
Sellers, who is Iowa State University Extension and Outreach beef specialist, and other experts from Iowa State, the Natural Resources Conservation Service and private industry will lead the discussions. Local producers will host the pasture walk portions of the course, explaining their operation goals and management practices.
At the Sept. 26 session, Sellers said he will finish his discussion on managing fescue from the previous session. The rest of the topics are electric fencing systems, cost share arrangements with NRCS, and the Iowa Cattlemen's Association Stewards of the Land project.
The Nov. 14 session presenters will look at fertility recommendations for existing and new pastures, winter beef cow nutrition and optimizing winter grazing of crop residue and stockpiled grass. There also will be a general discussion among attendees on next steps for grazing plans.
Support from the Leopold Center for Sustainable Agriculture, the Iowa Beef Center, and the Madison County Cattlemen's Association was instrumental in lining up this series. The series brochure has all the details for these sessions.
Producers are asked to register as soon as possible for either or both sessions by calling the Madison County Extension Office at 515-462-1001 or Sellers at 641-203-1270, or emailing Sellers at
sellers@iastate.edu
-30-
The Iowa Beef Center at Iowa State University was established in 1996 with the goal of supporting the growth and vitality of the state's beef cattle industry. It comprises faculty and staff from Iowa State University Extension and Outreach, College of Agriculture and Life Sciences and College of Veterinary Medicine, and works to develop and deliver the latest research-based information regarding the beef cattle industry. For more information about IBC, visit www.iowabeefcenter.org.
Contact:
Joe Sellers, Iowa State University Extension beef program specialist, 641-203-1270, sellers@iastate.edu