Five Iowa State University Projects Funded by Iowa Beef Industry Council

note: pdf files open in new window/tab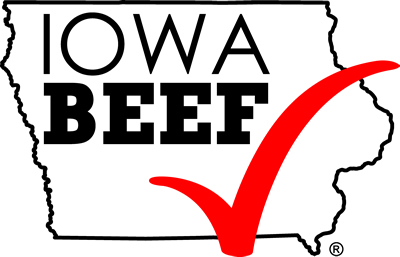 4/25/18
AMES, Iowa – In response to its first call for proposals on beef research projects, Iowa Beef Industry Council this week announced the approval of eight of those proposals, five of which are from campus and field-based faculty and staff associated with Iowa State University and Iowa Beef Center. All proposals were vetted through a diverse research committee and funding for the eight selected was approved by the IBIC Board of Directors.
Descriptions of the eight approved research projects follow:
Iowa State University researchers will be evaluating the performance and economics of fall grazing cover crops compared to a traditional drylot system of fall-calving cow-calf pairs.
Iowa State University researchers will be investigating injectable Vitamin C before or after transit on feedlot performance, inflammation, and oxidative stress in beef steers.
Iowa State University researchers will evaluate feeding high quality beef in feeding strategies related to cattle productions systems and marketing trends. Marbling and genetics will be included in this trial as outcome measures.
Iowa State University researchers will evaluate precision ag tools as a health prediction of individual animals in confined beef cattle operations through visual sensing and automated behavioral recognition. This evaluates technology and labor discussions related to animal health.
Iowa State University Veterinary Medicine researchers will study and identify metabolic biomarkers indicative of Bovine Respiratory Disease (BRD) to determine specific individual pathogens.
South Dakota State University researchers will be evaluating the ability of fixed time resynchronization in beef cattle to decrease costs and increase production efficiency.
University of Minnesota researchers will consider the impact of backgrounding cattle nutrition on feedlot and carcass performance, beef quality, and sensory traits.
University of Nebraska—Lincoln researchers will work to understand improving profitability for integrated farming and feeding operations by using more silage and prevention of liver abscesses.
Total approved amount is $342,332 to be expensed over two fiscal years and is funded by the $0.50 per head Iowa State Beef Checkoff Program. An IBIC release has more information on this program's priority areas.
-30-
The Iowa Beef Center at Iowa State University was established in 1996 with the goal of supporting the growth and vitality of the state's beef cattle industry. It comprises faculty and staff from Iowa State University Extension and Outreach, College of Agriculture and Life Sciences and College of Veterinary Medicine, and works to develop and deliver the latest research-based information regarding the beef cattle industry. For more information about IBC, visit www.iowabeefcenter.org.