Fine-tune Your Beef Management Skills at March 2 Workshop

note: pdf files open in new window/tab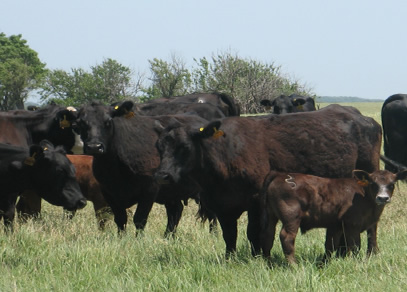 2/16/17
IOWA FALLS, Iowa -- North central Iowa beef producers interested in learning how to hone their management skills are invited to a workshop focused on just that. "Fine-tuning your cattle management skills" is set for Thursday, March 2, at the Ellsworth Community College Ag and Renewable Energy Center, located south of Iowa Falls. Registration and coffee will be available at 9:30 a.m. with the session running from 10 a.m. to 2:15 p.m. in Room 110. There's no cost to attend, but preregistration by Friday, Feb. 23 is required to reserve the noon meal.
The workshop will focus specifically on these cow-calf management topics:
Managing Calving Time for Live, Healthy Calves
Evaluating Different Calving Seasons and Systems
Genetics and Beef Selection Using Indexes and Tools
Heifer Development Programs to Minimize Calving Issues
Presenters are Iowa State University Extension and Outreach beef program specialists Chris Clark, Russ Euken and Joe Sellers, and Iowa Beef Industry Council director of industry relations Doug Bear.
See the workshop details in this flier.
Following the workshop, an optional Beef Quality Assurance (BQA) Workshop will be offered at 2:15 p.m. for producers who want to certify or recertify for BQA.
To register, contact Hardin County ISU Extension by phone at 641-648-4850 or toll-free 1-888-648-5005, or email xhardin@iastate.edu. Financial support sponsors for the workshop are Innovative Ag Services, Summit Agricultural Group, Gary and Robin Sampson, Flint Hills Resources, Hardin County Cattlemen's Association, Pine Lake Corn Processors, Farm Credit Services of America and Ellsworth Community College.
-30-
The Iowa Beef Center at Iowa State University was established in 1996 with the goal of supporting the growth and vitality of the state's beef cattle industry. It comprises faculty and staff from Iowa State University Extension and Outreach, College of Agriculture and Life Sciences and College of Veterinary Medicine, and works to develop and deliver the latest research-based information regarding the beef cattle industry. For more information about IBC, visit www.iowabeefcenter.org.
Contact:
Joe Sellers, Iowa State University Extension beef program specialist, 641-203-1270, sellers@iastate.edu