Secure Beef Supply and Antibiotic Resistance on 2021 Driftless Region Beef Conference Agenda

note: pdf files open in new window/tab
1/19/2021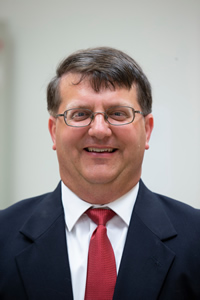 DUBUQUE, Iowa – The upcoming virtual Driftless Region Conference is packed with timely topics for every beef producer, including livestock health, safety and security. Iowa State University Extension beef specialist Denise Schwab said Dr. Danelle Bickett-Weddle, lead public health veterinarian for Iowa State University, will lead a discussion on Secure Beef Supply.
"Her extensive knowledge includes strategies to be prepared for widespread disease in the livestock and beef industry," Schwab said. "If 2020 has taught us anything, it's the importance of being prepared and having a plan when an outbreak hits."
Dr. Paul Plummer, professor and Anderson Chair of Veterinary Services at ISU VDPAM, will speak on antibiotic resistance in the beef industry. Plummer, who also is director of the National Institute of Antimicrobial Resistance Research and Education housed at ISU, works with a variety of people, institutions and projects on antibiotic resistance.
"This experience and his expertise in ruminant diseases and internal medicine help him provide knowledgeable insight to attendees," Schwab said. "This is a critical topic for our beef industry today."
The conference will have two presenters each evening of Tuesday, Jan. 26, through Thursday, Jan. 28. All three sessions will run from 7 to 8:30 p.m. with this schedule.
Tuesday, Jan. 26
Dr. Frank Mitloehner, UC Davis, "Greenhouse gas, sustainability and beef cattle production."
Dr. Kevin Bernhardt, UW Madison Division of Extension, "Building farm resiliency for surviving volatile times."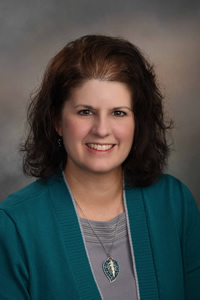 Wednesday, Jan. 27
Shawn Darcy, National Cattlemen's Beef Association, "What consumers say they need and want."
Dr. Paul Plummer, Iowa State University, "One-Health perspectives on antimicrobial resistance and its importance to the beef industry."
Thursday, Jan. 28
Dr. Danelle Bickett-Weddle, Iowa State University, "Secure Beef Supply: Contingency plans for market disruption."
Dr. Brenda Boetel, UW Madison Division of Extension, "2021 market outlook."
Registration is $15 and provides access to livestreamed sessions, on-demand viewing of recorded sessions and program materials available for download. Find all the details and link to registration on the Driftless Conference program website.
Driftless Region Beef Conference sponsors are ISU Extension and Outreach, University of Illinois Extension and University of Wisconsin-Madison Division of Extension. For more information or to receive a brochure, contact Schwab at 319-472-4739.
-30-

The Iowa Beef Center at Iowa State University was established in 1996 with the goal of supporting the growth and vitality of the state's beef cattle industry. It comprises faculty and staff from Iowa State University Extension and Outreach, College of Agriculture and Life Sciences and College of Veterinary Medicine, and works to develop and deliver the latest research-based information regarding the beef cattle industry. For more information about IBC, visit www.iowabeefcenter.org.
Contact:

Denise Schwab, Iowa State University Extension and Outreach beef specialist, 319-721-9624, dschwab@iastate.edu