Apps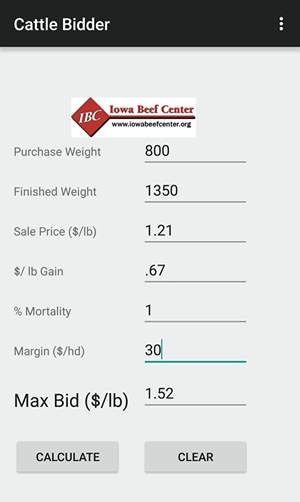 note: pdf files open in new window/tab
Cattle Bidder (download from Google Play)
Cattle buyers can use this tool to determine the maximum bid when purchasing cattle by utilizing cost per pound gain, market price, market weight, desired margin and initial weight.
Crush Margins (Use this online in your browser)
Use the Beef and Pork Crush Margin app to determine the current crush margins of placing feeder cattle or feeder pigs on feed today with probable sale dates at futures prices. Futures prices are taken from the Chicago Board of Trade's previous day's market close.
Please check back later for more apps.