Feedlot Monitoring Software -- Cattle and Sheep Editions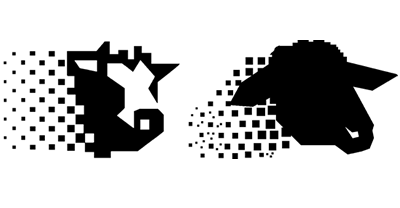 click on headings for more information
About this Software
This software helps monitor animal and enterprise performance for feedlot operations. No matter whether you are a farmer-feeder, custom feeder, backgrounder, breeding stock developer, or a consultant working with commercial feedyards, this software is designed for you.
The Feedlot Monitoring Software is stand-alone software designed for Microsoft Windows operating systems and is based on the National Research Council requirements for beef cattle and sheep.
Daily feed consumption, nonfeed variable costs, environmental influences and the specs on the animals you are feeding comprise the inputs.  Weight projections, current breakeven values, feed use, health summaries and closeouts are some of the outputs available. 
How to and Troubleshooting Videos
Software Features
The following features apply to both cattle and sheep editions.
Billing Invoice
Lists feed consumption with or without itemized charges
Itemizes nonfeed charges
Summarizes pen performance
Allows billing on variable degrees of ownership as a percent of group or based on individual animals in group
Feed and Health Product Inventory
Monitors inventory additions and removals
Allows storage charges to be set and shrinkage markups to be applied
Performance, Income, and Costs
Current average cattle weight
Average daily gain and feed conversion
Feed cost per pound of gain
Total cost per pound of gain with or without interest
Current breakeven value on live and carcass weights
Itemizes and summarizes costs and income
Yield grade and quality grade
Summaries
Lot closeouts
Billing invoices
Individual or lot groups
Cost and income summaries
Feed consumption
Health
Marketing
Projections
ISU Feedlot Monitoring Benchmark Enrollment
Flexibility
As many lots or feedstuffs as your computer's memory allows can be entered - the number is not limited by the software!
Not all inputs are required - the producer can select areas of interest to be monitored
Gives you the ability to record and save the nutrient composition of your own feeds
Allows you to record information for investors and keep their accounts current
Management Requirements of Feedlot Monitoring
Accurate description of cattle being monitored including starting weight, gender, number, and value
Accurate analysis of a feed's nutrient and dry matter content
Accurate estimate of actual as-fed feed intake for each group of cattle (lambs) during each feeding period
Feedlot Monitoring offers many options for entering your information as well as reports on your data.  For example:
You may enter feeding period information daily, weekly, monthly or as you see fit
You may print your data out to Excel to give you more flexibility in analysis
Health protocols may be entered into the program for processing new animals or treatment of sick animals
Examples of reports
Computer requirements
Support Materials
Other Options
For those of you that do not like to use computers we also offer a Feedlot Monitoring Service as well where you submit your data (weekly or monthly) to us (fax or email), and we return the reports to you pronto. This is provided at a cost of $40 per lot tracked. Contact Garland Dahlke at Iowa Beef Center to enroll your lots with this service. Phone 515-294-9910 or email garland@iastate.edu.
Ordering Information