BQA session set for Jan. 3 in Vinton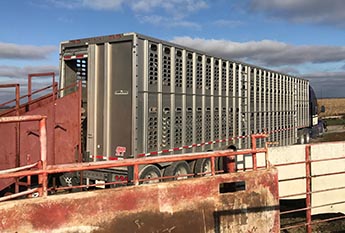 12/5/22
VINTON, Iowa — Producers and haulers who need to renew or obtain their certification in Beef Quality Assurance (BQA) can preregister now for an in-person training in Vinton in northeastern Iowa. Offered by the Iowa Beef Center, Iowa State University Extension and Outreach and the Iowa Beef Industry Council, the session Is set for Thursday, Jan. 5, 2023.
Organizer ISU extension beef specialist Denise Schwab said there's no cost to attend the event, which includes dinner sponsored by Benton County Cattlemen.
"The training will be held at St. Mary's Church at 2200 2nd Ave.," she said. "Dinner is at 6 p.m., followed by the BQA session at 6:30 p.m."
Attendees are asked to preregister by Jan. 2 by calling the Benton County Extension office at 319-472-4739. For more information, call Schwab at the same phone number.
-30-
The Iowa Beef Center at Iowa State University was established in 1996 with the goal of supporting the growth and vitality of the state's beef cattle industry. It comprises faculty and staff from Iowa State University Extension and Outreach, College of Agriculture and Life Sciences and College of Veterinary Medicine, and works to develop and deliver the latest research-based information regarding the beef cattle industry. For more information about IBC, visit www.iowabeefcenter.org.
Contact:
Denise Schwab, Iowa State University Extension beef specialist, 319-472-4739, dschwab@iastate.edu